Elite Home Medical and Respiratory is a leading provider of BiPAP (Bi-level Positive Airway Pressure) machines. Our industry experts are able to provide you with the BiPAP machine you need at little to no cost to you. For more information, call our specialists at (866) 380-1652 or qualify online.
Some of our most popular BiPAP machines include:
Dreamstation Bipap Auto
Dreamstation BiPAP Auto with Bi-Flex makes a smarter approach to the whole sleep management process. New innovative features such as resistance control, advanced event detection, upgraded data management and reporting, Bi-Flex, Dry Box technology, and humidity control put this CPAP machine on the cutting edge.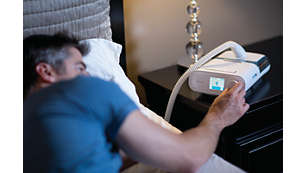 Performance and appeal
DreamStation offers a sleek, low-profile design. Its vibrant color screen displays daily progress and features easy-to-use menus.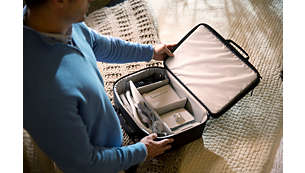 Small and lightweight
DreamStation's top-mounted humidifier hose swivel and front-facing display make it easy for you to operate while lying down or sitting up in bed. And, it's small and light, making it easy to pack for travel.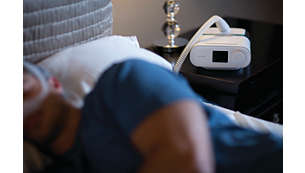 Make progress every day
Each morning you are greeted with Daily Progress Feedback - a summary of how far you've come to motivate you to stick to your therapy. The intuitive, color display shows a simple trend of their nightly hours of use, followed by a summary of the last 30 days of good nights with more than four hours of use.